Sun was belting down on that warm day, with a hint of tropical breeze. Post noon and stomach was feeling the desire of good food. Unassuming place on the roadside catches my attention with menu items written with chalk on a blackboard. The rustic visual caught my eye, no harm in trying the food here I whispered to myself. Little did I knew that I have unearthed a treasure of a place on Palolem-Patnem road in South Goa.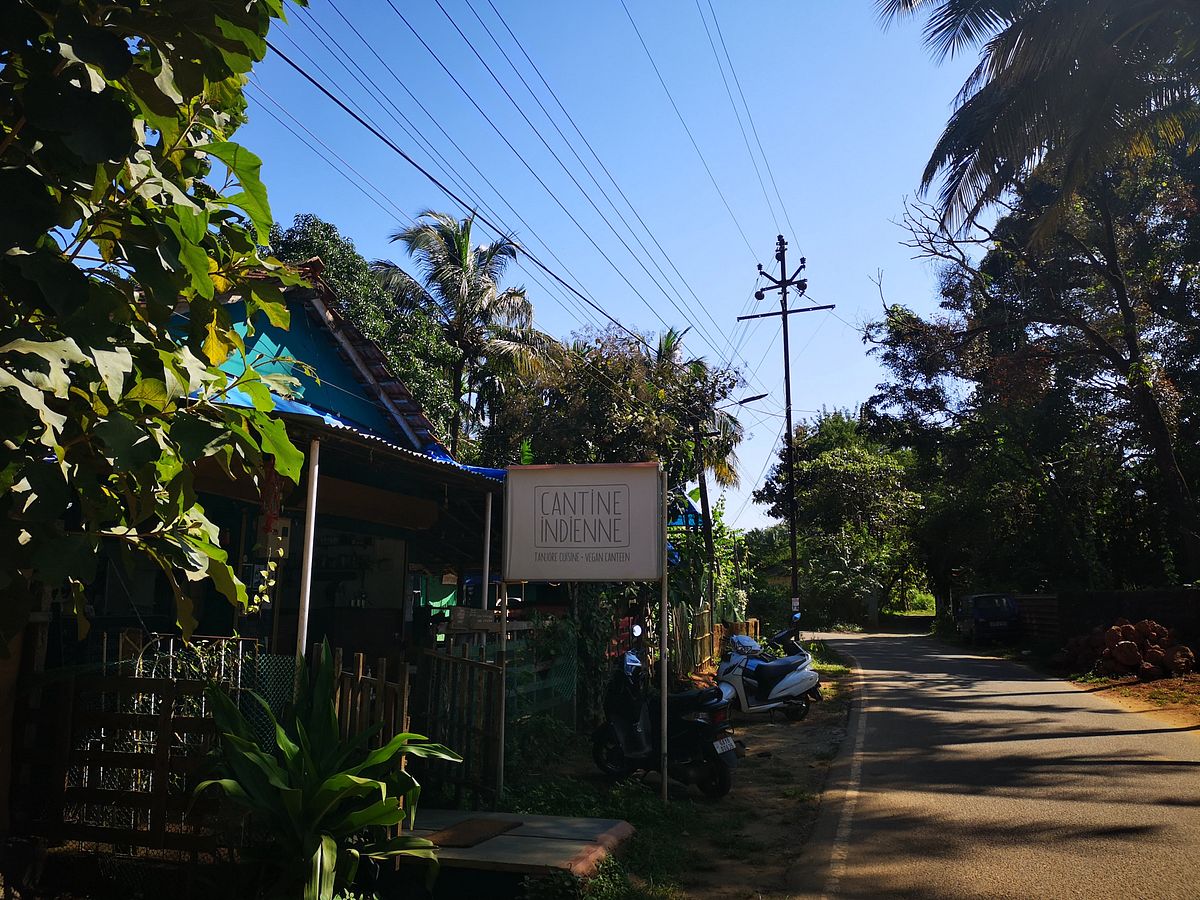 Rarely I felt a tingling sensation while licking my fingers. Cantiene Indiene, a vegan food paradise run by Indian and French couple. I am not a vegan but If I ever want to experiment with being a vegan then this is the place to go. French fragrance in Tanjore cuisine will cure aching hearts. After all way to the heart is through stomach, as some would say. Beware you are not just going to fill your stomach but feed your soul.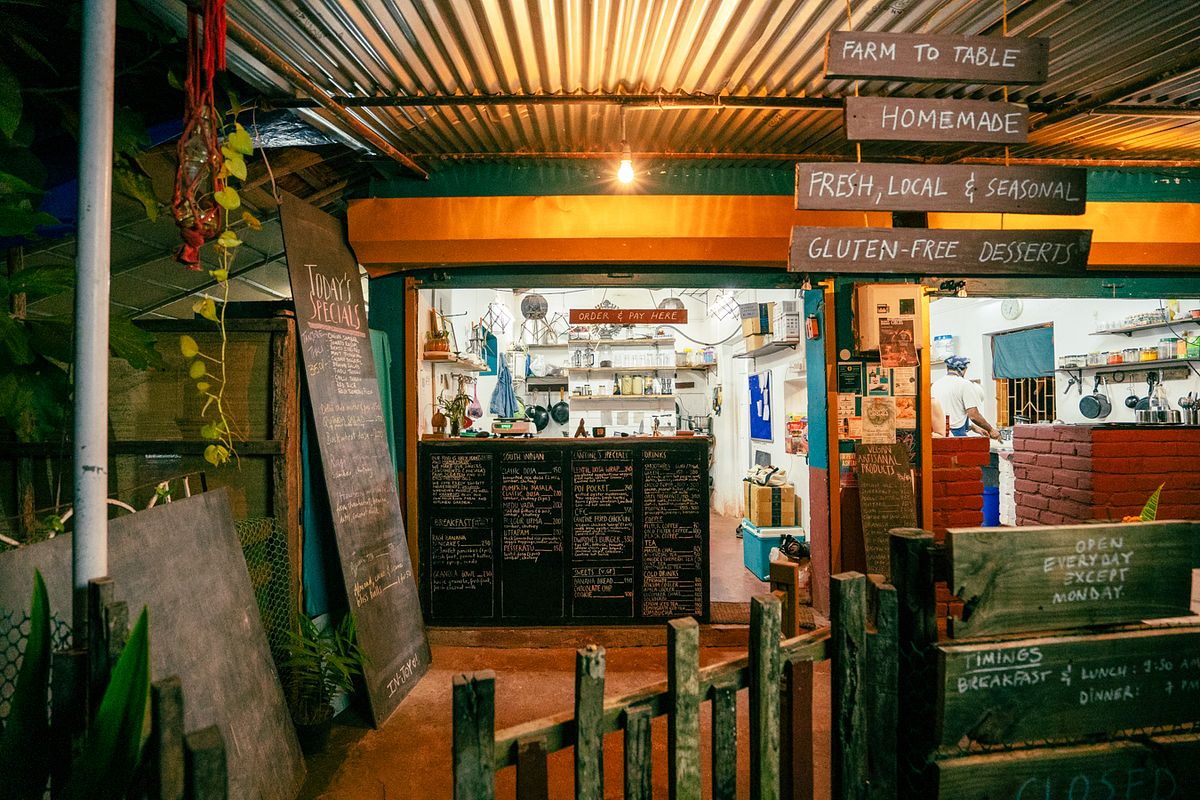 I moved around South Goa for delicious vegan food, most places dish out good food only on the menu card. The food must translate into a beautiful art when served on the plate. It lacked the finesse of Cantine Indienne. Vegan food is not boring if tastefully done. It goes beyond plants.


Definition of vegan A strict vegetarian who consumes no food (such as meat, eggs, or dairy products) that comes from animals. And one who abstains from using animal products (such as leather). Most vegans extend the definition of veganism to go beyond just food.
What Do Vegans Eat?
A vegan diet includes all grains, beans, legumes, vegetables, fruits, and the nearly infinite number of foods made by combining them.
In addition, vegans can eat vegan hot dogs, ice cream, cheese, non-dairy yogurt, and vegan mayonnaise along with the more familiar veggie burgers and other meat substitute products like vegan chicken recipes. Many foods are associated with veganism, such as soy milk, non-dairy milk substitutes, nutritional yeast, and tofu, as well as hemp tofu, which is made completely from hemp seeds.

Being a Vegan is in vogue now especially among the millennials. I have tasted vegan food at another place nearby, truth be told, it was horrendous. It lacked the finesse of Cantine Indienne. Vegan food is not boring if tastefully done. Prepare the food not with ingredients but with love. This mantra fits well with this place.

In mood for little experimentation try Pesseratu. In a simple mood go for Pumpkin masala classic dosa. Cantine Fried Chickun (CFC) burger made from oyster mushrooms, seasonal chips is a popular option here. Delicious banana bread awaits you as a sweet offering and chocolate chip cookie is to die for. Uttapam with tropical smoothie combined with Dish of the Day was my go to option for lunch. Finger licking, lip smacking stuff.
Every Saturday Morning Cantine Indienne organizes Ecstatic dancing, no alcohol or smoking of course. You are in for a treat if you visit the place around the full moon. A small gathering of spiritually conscious people gather to sing, dance, and meditate.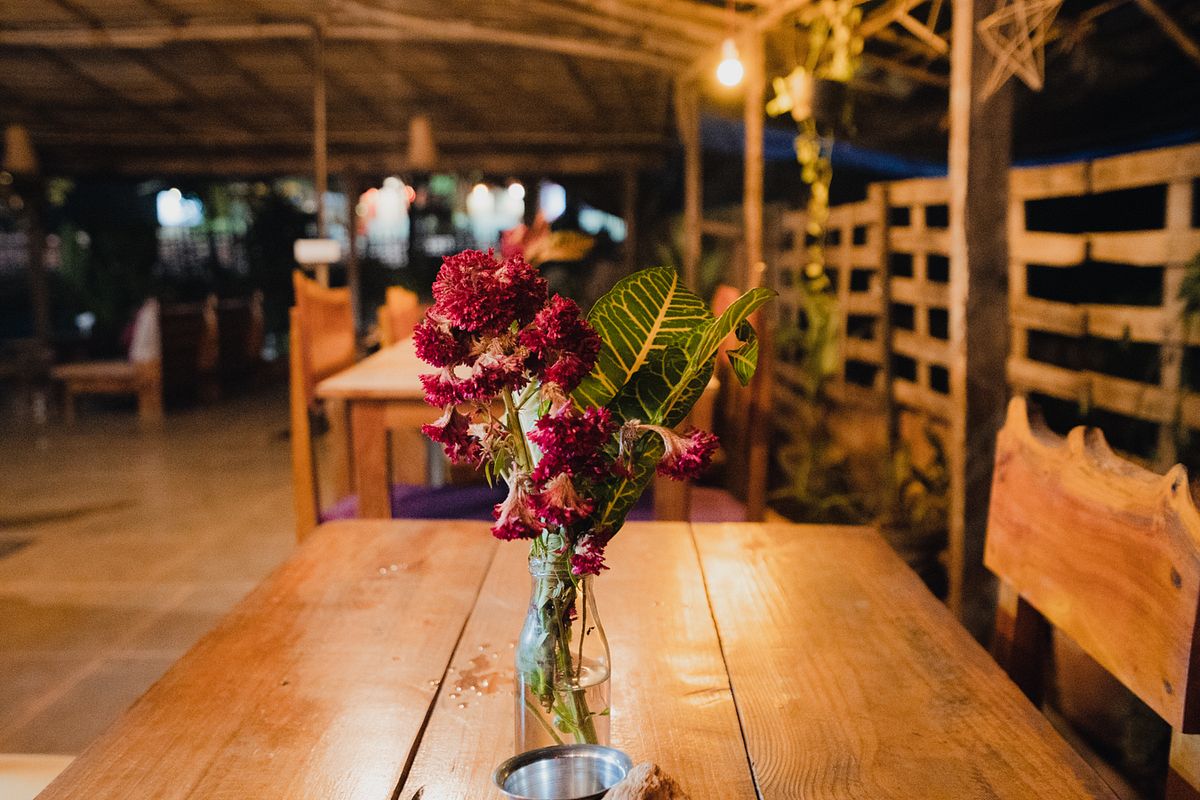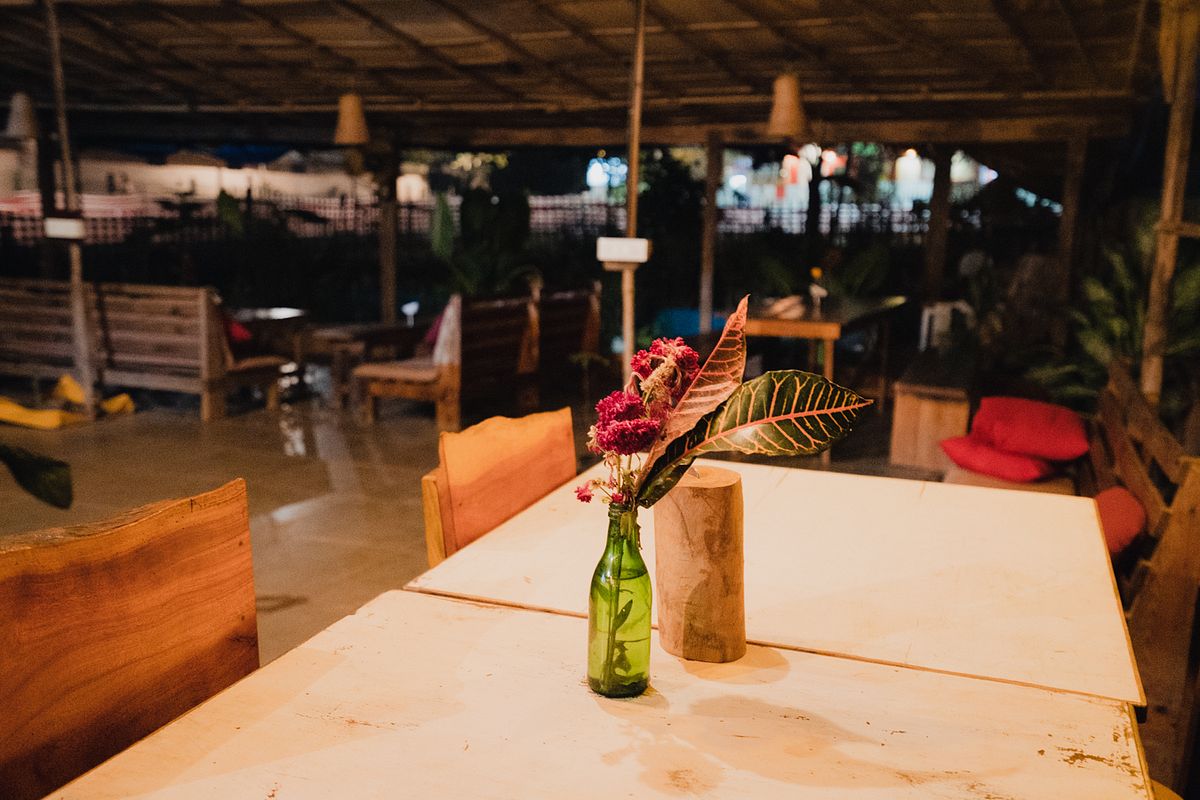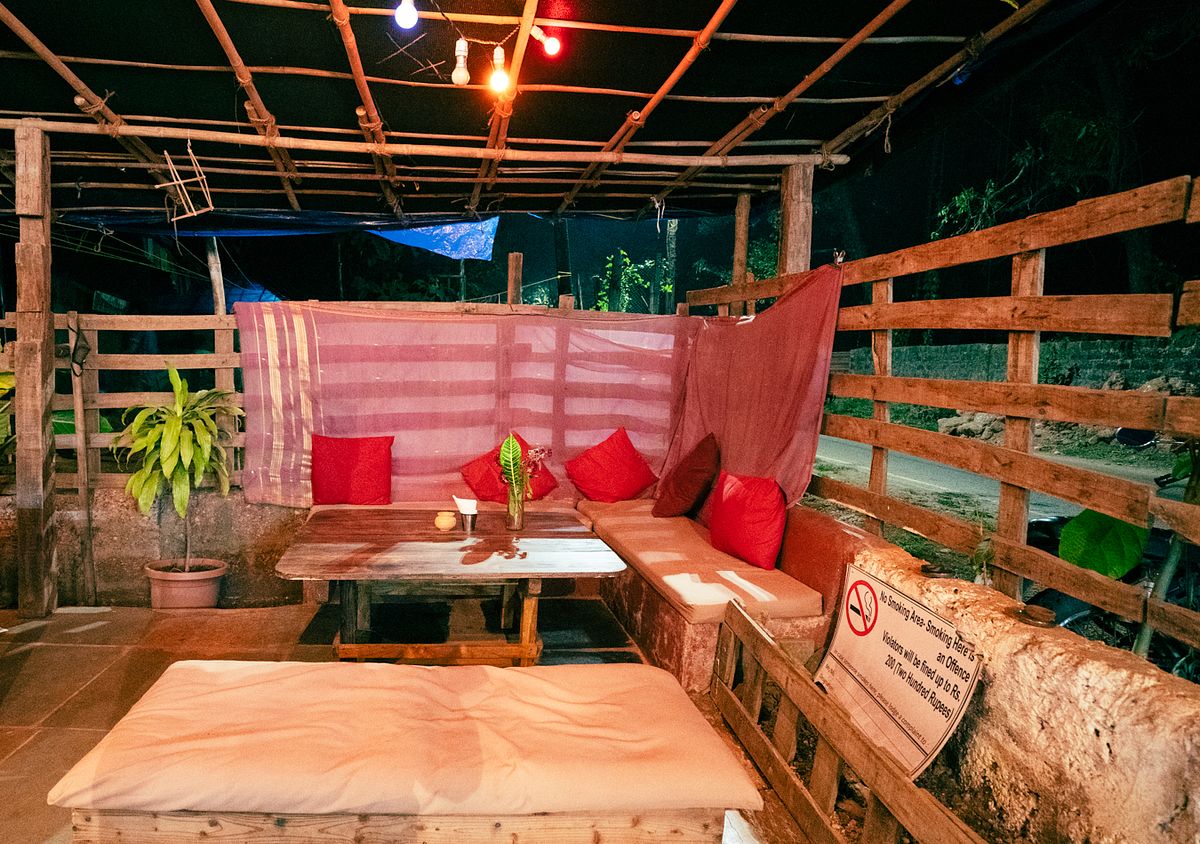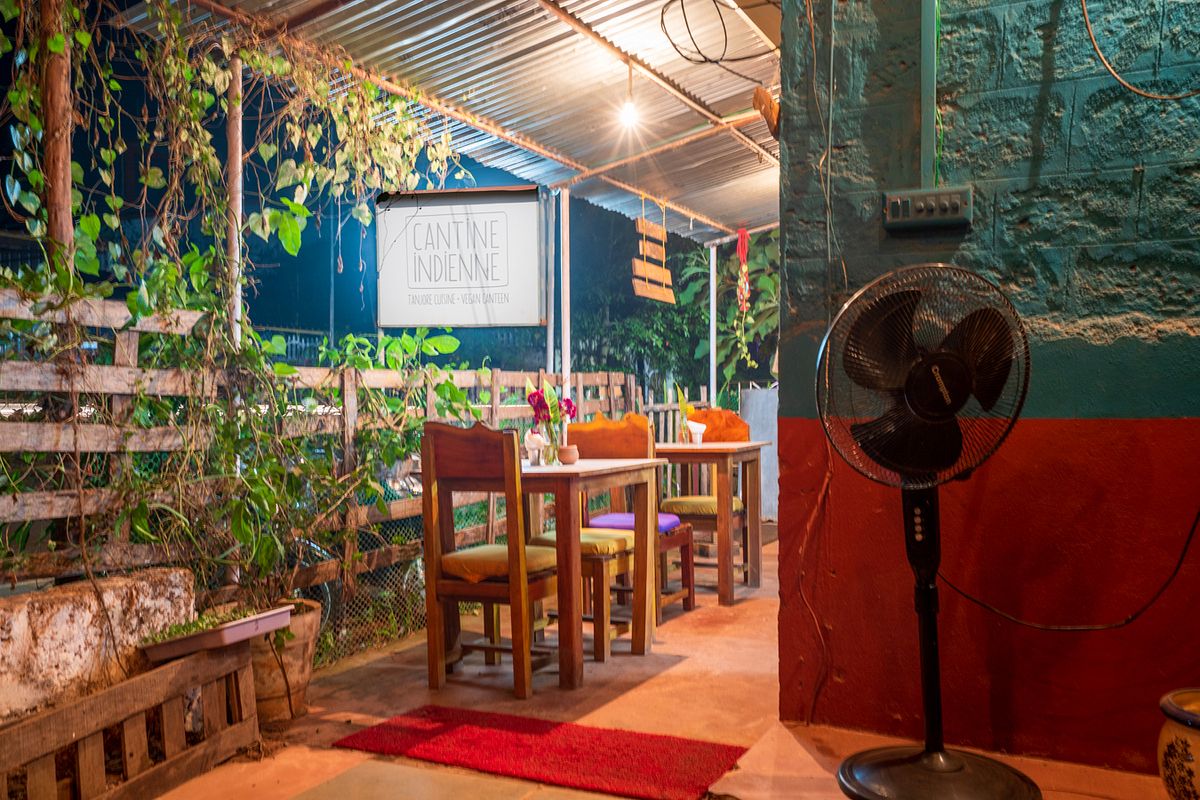 Wooden table and chair, garden in the backyard. Relaxed sitting arrangement with warm and cozy vibes, you can easily spend hours here. Observe butterfly dancing around the plants, plants moving in rhythm with the refreshing tropical breeze. It is not just a place to eat but a place to immerse yourself in nature.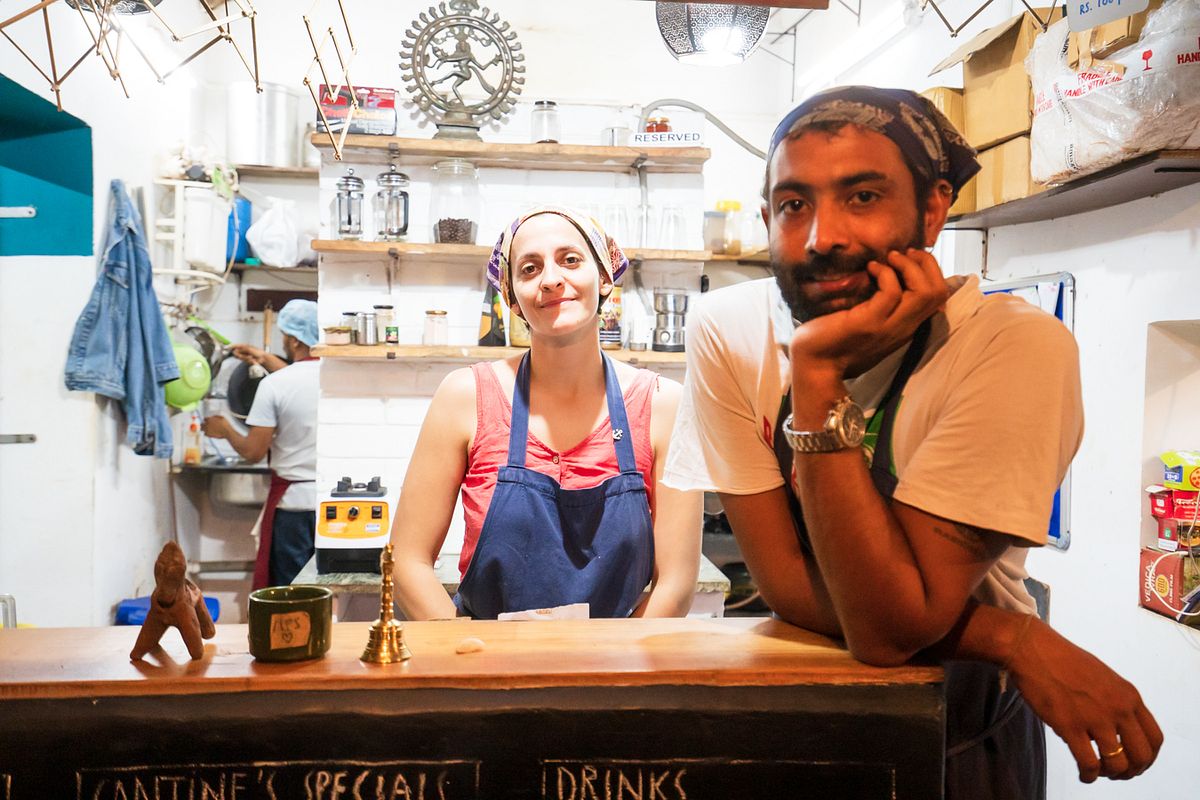 I came in the first time as a guest and I left in the end as a friend. Am I vegan now? Well no, I am a lover of food which is prepared with love.